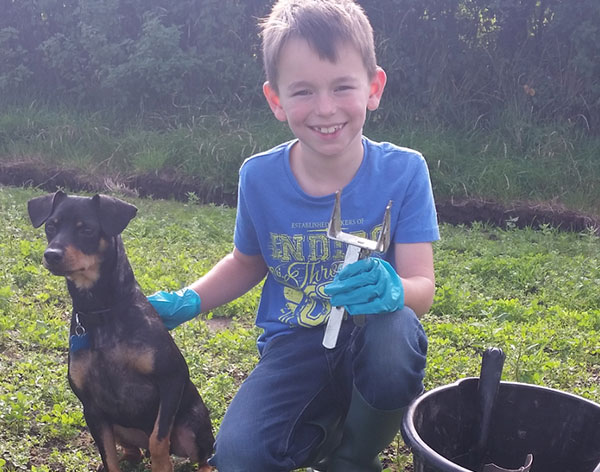 Pest Overview
Moles – Whats happening to my beautiful lawn?
TP Pest Control Services are one of very few professional Mole catchers located within Dorset that are members of the Guild of British Mole Catchers.
Moles unexpectedly cover areas in excess of 300 – 1500 square metres.
Advancing their territory by digging over 20 metres on a daily basis, we strongly advise you contact us as early as possible so we are able to take immediate control.
< This young apprentice is my son Reece who loves catching Moles.