Poole and Bournemouth Wasp and Hornet Removal Services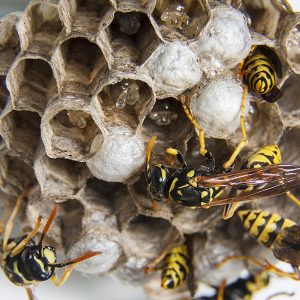 Find out what others are saying about TP Pest Control Services on the Trading Standards website.
"Very quick and efficient service to rid us of a wasp nest that unfortunately had got aggressive.
Came out on late Sunday evening which was very much appreciated."
Terry Walker "owner and Director" of Bournemouth based Pest control company "TP Pest Control" said:
"Due to last years infestation of Wasps and Hornets we were five times busier than we normally would be with callouts across Poole and Bournemouth!
On any normal day, we would have been called out to deal with two to three wasp nests and or hornets nests, however in summer of 2018 we were dealing with up to 5 times as many wasp removal services every single day", Terry Walker, the director at TP Pest Control services went on to say that "according to Google Trends, the search term "Wasp" was searched more than it ever has been before within the last 5 years in the month of August" 2018. Google Trends.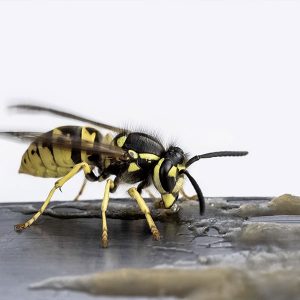 "search term "Wasp" was searched more than it ever has been before in the last 5 years!"
"There has always a rise in calls made to the local Poole and Bournemouth councils during the summer months, with concerned residents looking to find help with wasp and hornet removal services, "Terry went on to say that" Councils can not get involved in wasp and hornet removal, unless the infestation was actually on open public land. "Terry said", If you have a wasp nest or a Hornets nest in your home or garden, then you must call in the professionals if you want to get rid of them for good!"
TP Pest Services are Wasp and Hornet removal specialists servicing the areas of Poole, Bournemouth, Ringwood, Ferndown and beyond.
Terry Walker went on to say that, "due to the fact that the temperatures seem to be climbing year on year, things are going from bad to worse", Terry said, "that a fertilised queen wasp can emerge from early hibernation and start working on a new nest as early as spring, especially if the weather continues to get warmer every year!" Terry Walker from TP Pest Control Services.
By the summer months there could be as many as 250-300 eggs produced every single day and up to 5,000 + adult wasps working to build a nest in your attic or garden.
Terry went on to say, " That with all the fresh fruit available now in gardens and fields it creates a perfect breeding ground for wasps to thrive in. He went on to say that "Wasps get high on the fruit, it makes them slightly inebriated, and this is exactly when they are most likely to sting you."
Wasps do not die after one sting – they can, and will, sting you quite a few times, he said!
"Call in the Poole and Bournemouth wasp and hornet professionals"
If you find a hornets nest or a wasp nest anywhere in your private garden or living quarters, here are some useful pointers to help you until the wasp and hornet professionals arrive
If the wasps are not causing a nuisance leave them alone – they feed on plant-eating insects and help pollination
Wasps abandon their nests after the summer and will not return to them the following year
Wasps will usually only attack a person if they feel threatened and wasps in distress can emit a pheromone that calls for back-up
If you are stung and do not have a remedy to hand, rubbing half an onion on the affected area can help
Do not try to tackle a wasps nest yourself – contact a professional pest controller.
If you would like to read more about TP Pest Control visit the website here.