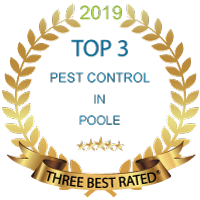 TP Pest Control Services are ranked "Best Pest Control in Poole" by Three best rated!
The Director of TP Pest Control Services Mr Terry Walker, had the following to add:
" I am really pleased to be acknowledged for the 3rd year in a row by "Threebestrated.co.uk" as being one of the top three best rated Pest controllers in Poole! "
As a result, TP Pest Control Services has been featured clearly on the "Best Pest Control In Poole" listings page now for 3 years in a row!
---
Who are Threebestrated.co.uk

Three Best Rated help some 3 Million plus customers each month, to find the three best businesses and or service providers in the UK. They also display all the information that you would expect to find to make contact with a Three Best Rated" supplier. This information includes the contact name in the business, their email address, phone number and website address. There is no requirement to sign up for their services, so it really is a great resource for any company or individual, looking to find the "top rated supplier" from any business niche in the UK.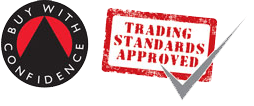 Trading Standards Approved
We are Trading Standards Approved and are fully insured, we cater for both residential and commercial customers, and all our vehicles are unmarked providing 100% confidence and discretion at all times. You can read more about TP Pest Control Services and our Trading Standards Approved status including our reviews here
Pest Control Near Me
Why not take a look at the South Coast's only "Pest Control Directory". If you are unsure what type of rodent or pest you might be dealing with, or if you just don't know if your area is covered by a Three Best Rated Pest Controller, then you will find all the answers you need and a "Three Best Rated" Pest controller all in one place.  Why not bookmark the "Pest Control Near Me" pest directory for future use. To visit the Pest Control Near Me pest directory and to bookmark it, click here,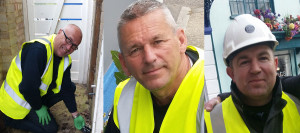 Picture shows Terry Walker and the team from TP Pest Control Services "Best Pest Control in Poole" rated by Threebestrated.co.uk
---
We hope that you have found this article helpful.
TP Pest Control Services are fully registered and insured pest controllers for Dorset and Hampshire. Our fully qualified technicians, are on call 7 days a week, 24 hours a day. We offer a free site visit, so if you ever require help getting rid of Rats, Bees, Moles, Moths, Pigeons or Rodents of any kind in Dorset, Hampshire or Wiltshire. Our pest experts are happy to assist at your home or business, please contact TP Pest Control Services today.
To learn more about Three best rated, or if you are having any pest problems, then please browse our website or contact us by calling 01202 971741 or by email [email protected]